DAY 1: DECONSTRUCTION
Rey teaches you about the anatomy of the sneaker & guides you through the shoe deconstruction process. Showing you how to rip & detach each piece, to understand the shoe structure and repurpose the soles for your new shoe.

You then go in-depth and learn how the sneaker pattern is the blueprint for cutting each piece for all components of the show.
DAY 2: CUTTING & SKIVING
Rey guides you through each specific leather & the proper ways to prepare and shape each piece. He teaches you techniques for cutting & skiving with the importance of how this process affects the layers on your new shoe.
Rey's 6+ years of experience has enabled him to create seamless sewing on all of his work. He guides you through every step & sewing technique that he's used through the years.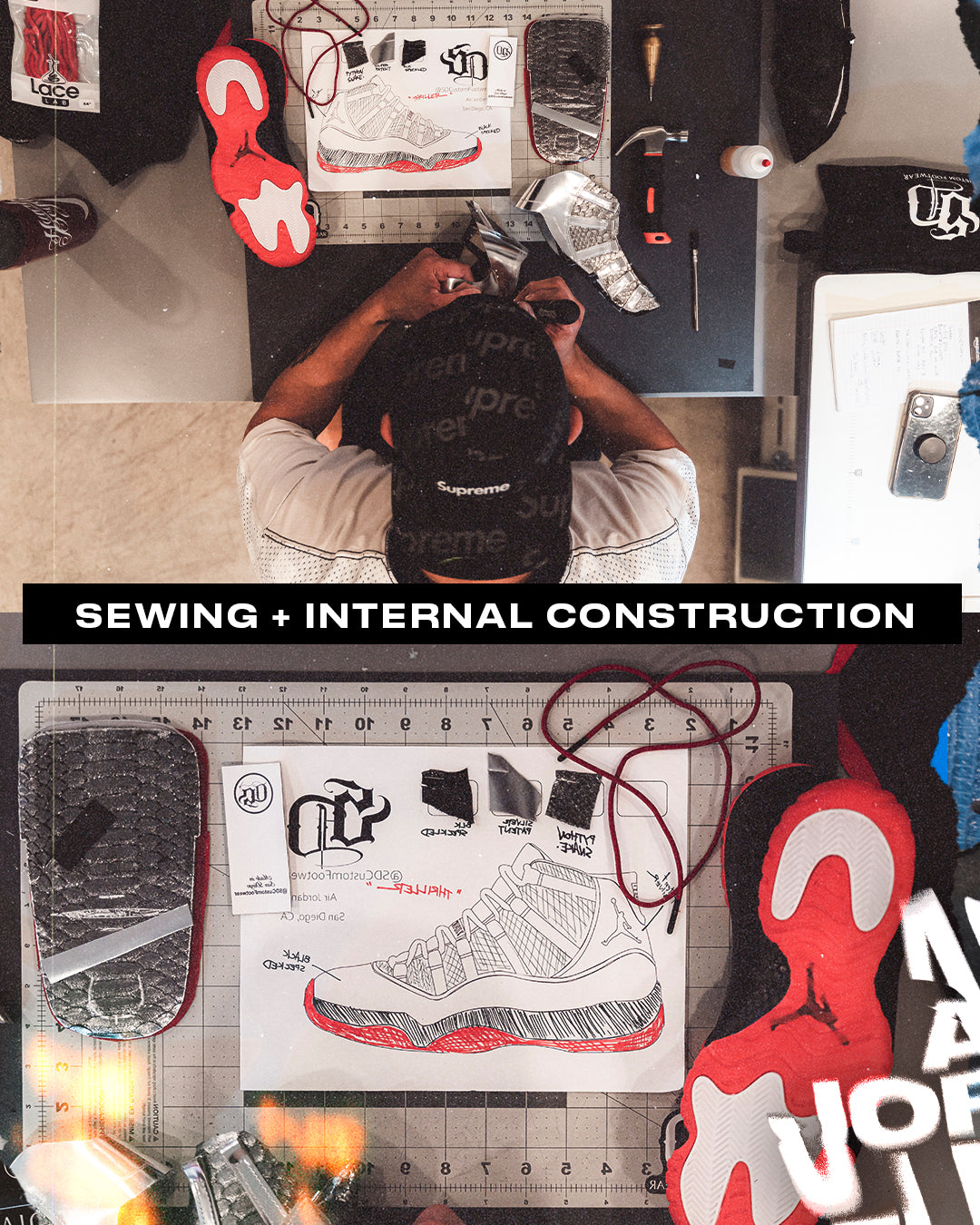 DAY 3: INTERNAL CONSTRUCTION
You'll continue from Day #2 and finalize the sewing pieces necessary.

Afterwards, Rey gives you a course on the importance of your internal pieces. He explains the wide variety of materials that make up a shoe: from the outer layers, foams & fabrics inside of the shoe. You'll then use those materials and start the process of reconstruction.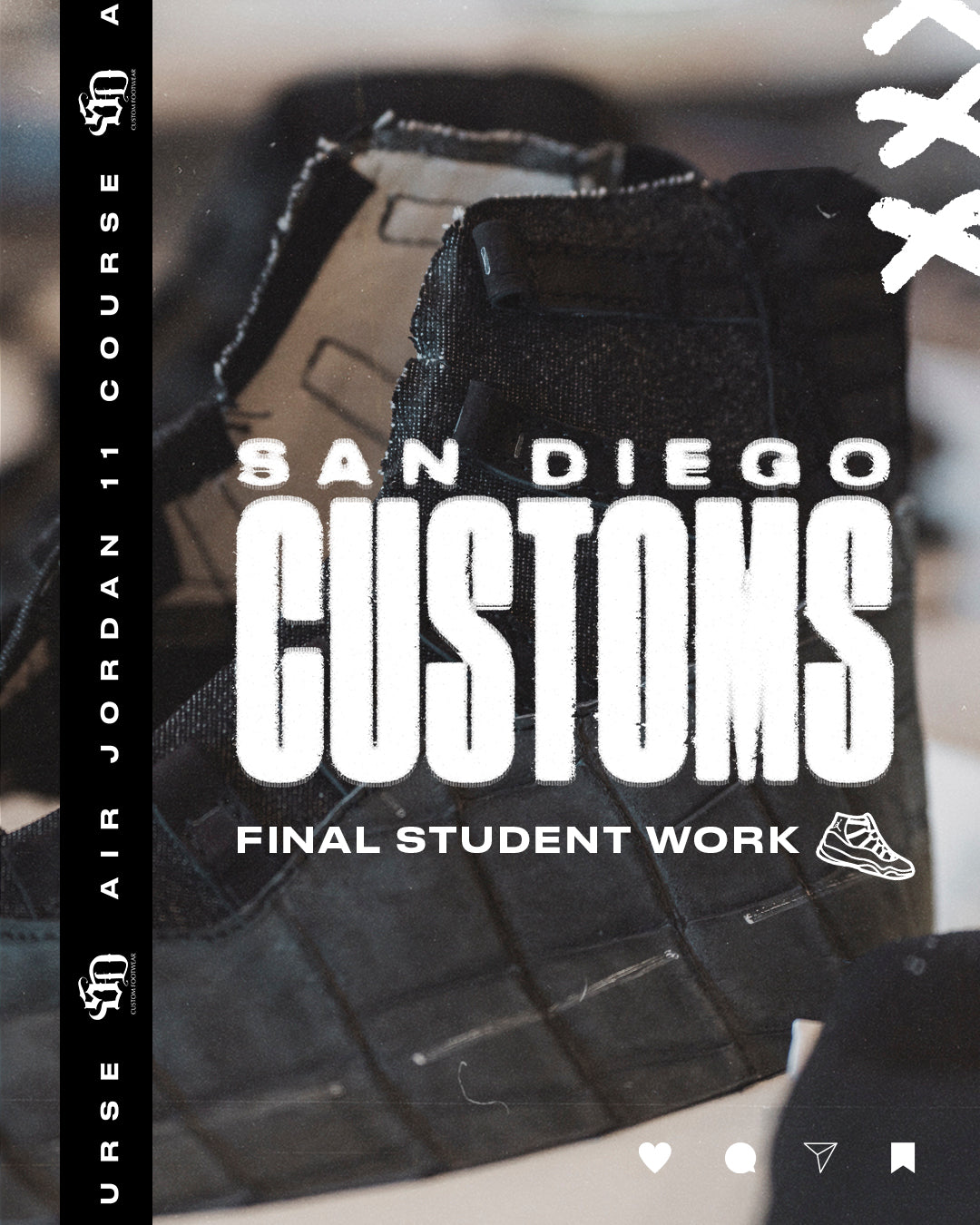 DAY 4: FINAL RECONSTRUCTION
Lasting, detailing & the finishing touches. On this final day, you'll begin the process of attaching & securing your soles.

Rey will teach you the process of gluing, skiving, heating & stitching your reconstructed 'Uppers' to your soles. He then gives you techniques on polishing the shoe & finalizing your creative touches.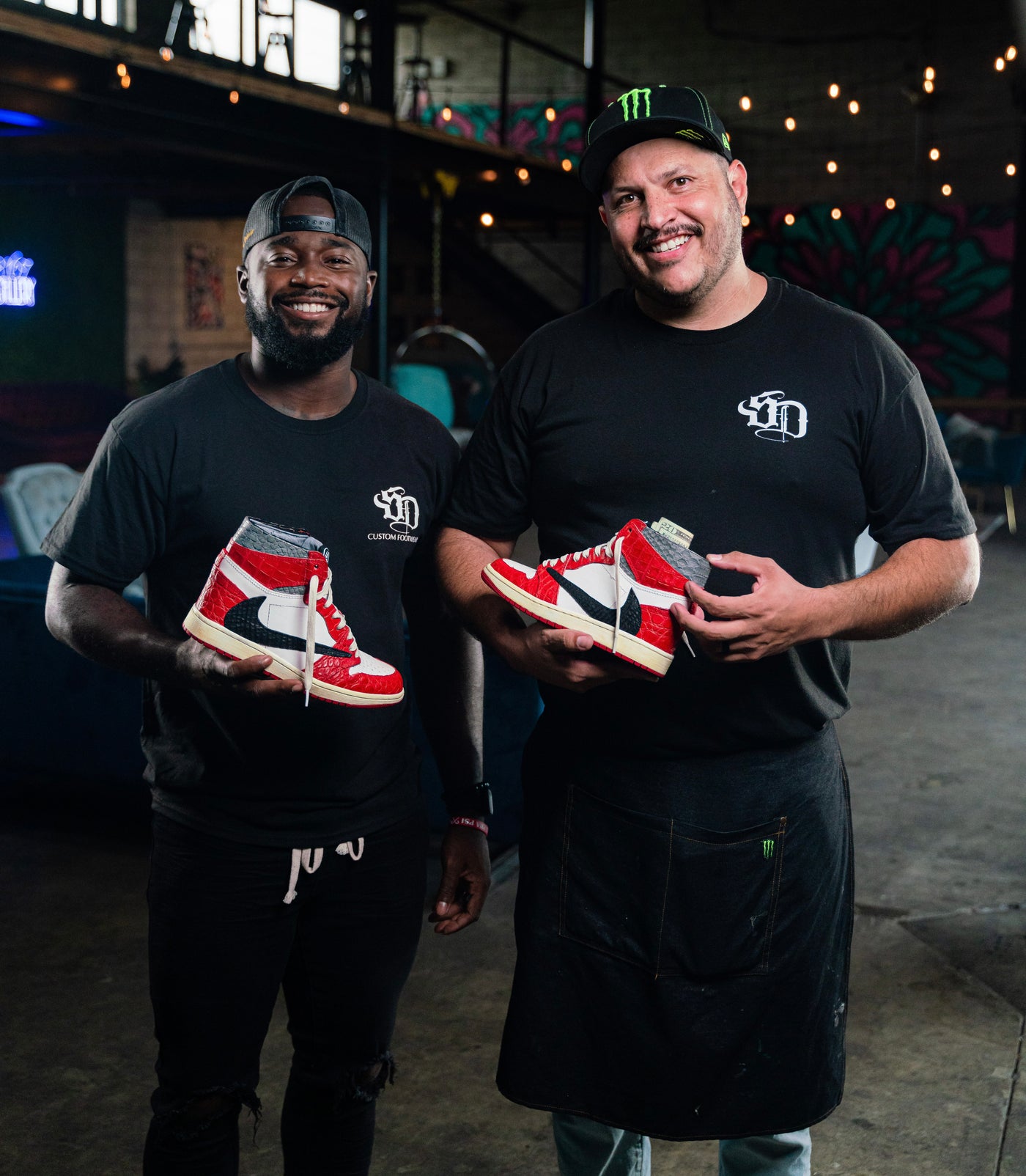 meet your instructor
Rey Marquez
Rey Marquez, Founder of SD Custom Footwear & Reymar Footwear, has been teaching & crafting sneakers for more than 6 years. Rey's passion for teaching has helped more than hundreds of sneaker customizers & built a community encouraged to support each other.
Rey has also worked and hand-made shoes for numerous athletes & famous celebrities.
Rey's work & dedication has allowed him, to open up his own shoe-making class, based in San Diego, CA, called SD Custom Footwear. SD Custom Footwear is now sponsored by Monster Energy Drink, a partnership that is a product of passion, innovation, and influence
Invest In Your Passion
What Comes With The Class?
If you registered with the 'Bring Your Own Shoe' option, you are only required to bring selected donor sole / silhouette to class.
If you selected any other sneaker silhouette, then SD Custom Footwear will provide you with the following:
- Course Curriculum
- Pair of shoes to customize
- Shoe Pattern (of your chosen silhouette)
- Personal shoemaking toolkit
- Exotic leathers of your choice
- Internal construction parts & materials
Students are responsible for travel & lodging. Prior to the class, we do send you recommendations of the best & affordable hotels near the area. This list was created by SDCF Alumni for future students.
Do I Need Experience?
Absolutely. Our 4-Day class was created for all experience levels. Each day's curriculum, is broken down to explain the necessary materials, tools & steps in order for you to succeed. Our staff then allows you to go 'hands on', while they guide you through each step of the process. There is no previous experience required.
No, we've had students of all ages & experiences. Take a look at our some of our student reviews.
Feel free to email us by clicking here on our contact us page, or fill out the form below & we'll respond to you within 24 hours.
Contact Us
Do you have more questions about the class? Feel free to fill out the form below & we'll respond back to you within 24-48 hours. Thank you for your support!