October - December 2023 Classes
Fall 23' Registration
sdcf apparel launch
Exclusive Release
Limited inventory on sizes & lasting posts
Last + Lasting Post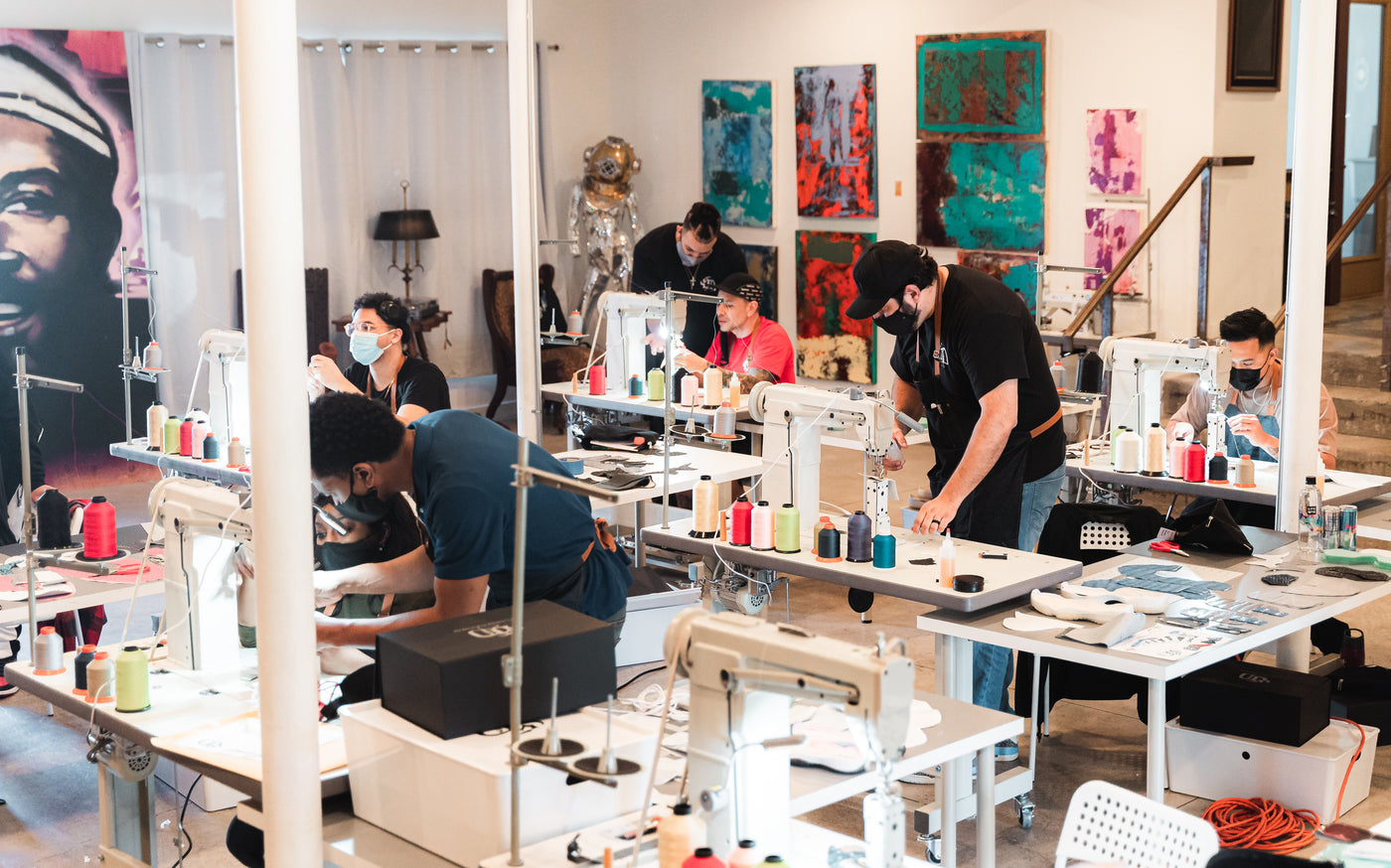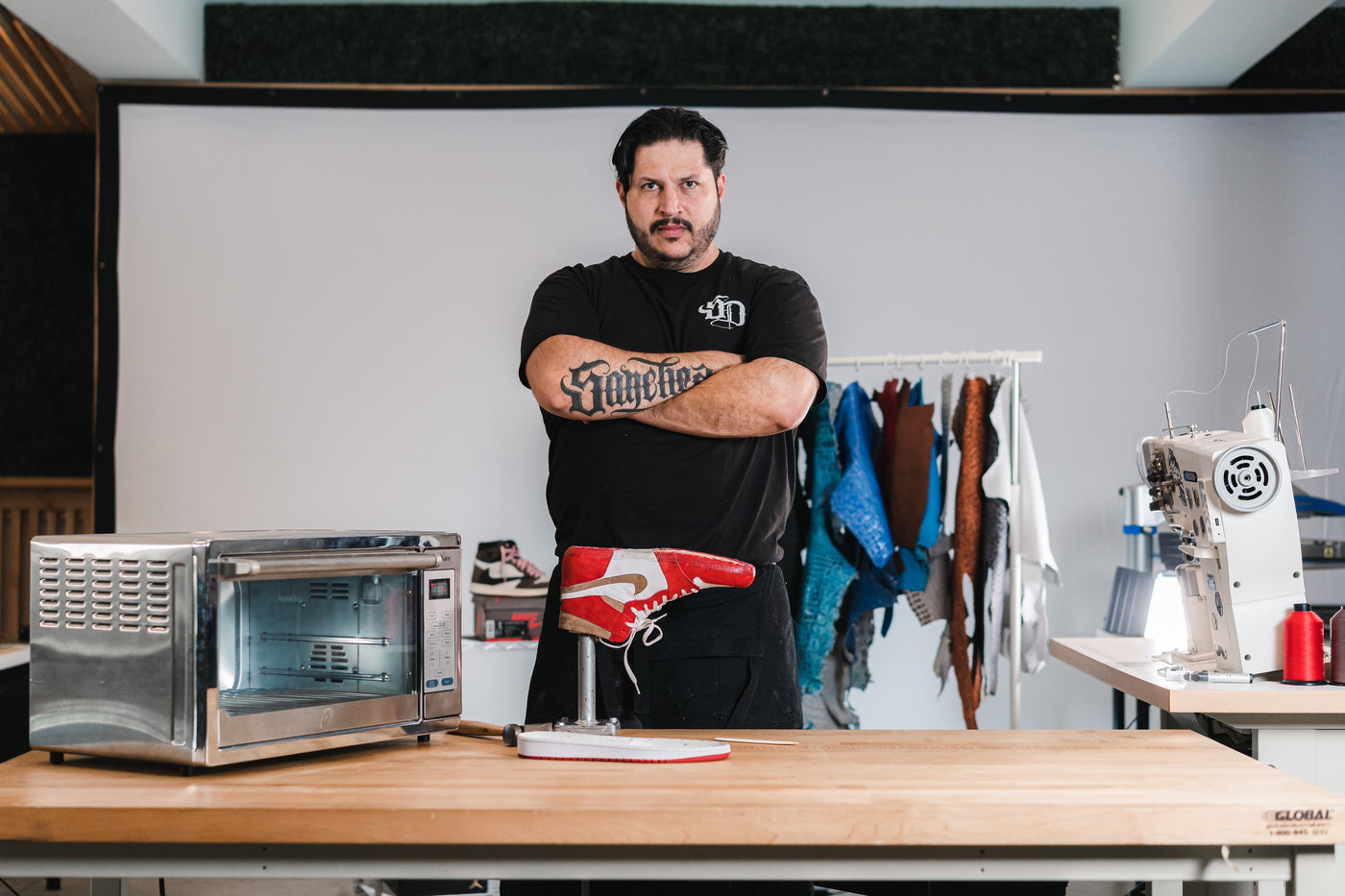 Shoemaking Classes
Fall 2023
Working on collaborations & projects such as our recent work in the Ben Affleck 'Air' movie, customizing the iconic 85' AJ 1's, Rey & the SDCF Staff want to teach you how to start & master the Shoemaking Craft.
- Located in San Diego, CA, the SDCF in-person class is a 4 day event instructed by proven experts. Rey & the Staff guide you through in-depth instructions from the full shoe deconstruction and reconstruction process.
This class, allows you to customize any silhouette from our extensive 'Pattern' collection. Learn the sneaker design & necessary process development to help further your passion.
Self Paced: Online Course
Learn the art of shoemaking at the convenience of any location. Label your passion as a career in this exclusive online class. You'll learn the necessary skills used to craft iconic AJ1 'TS' sneakers.
Whether you're a beginner or have experience, Rey teaches you all the steps from shoe deconstruction, sewing, lasting, and reconstruction.
Invest in your passion by using your creative genius to customize your own unique 1:1 pair of AJ 1 'TS'.
IN-PERSON RECON CLASS GALLERY