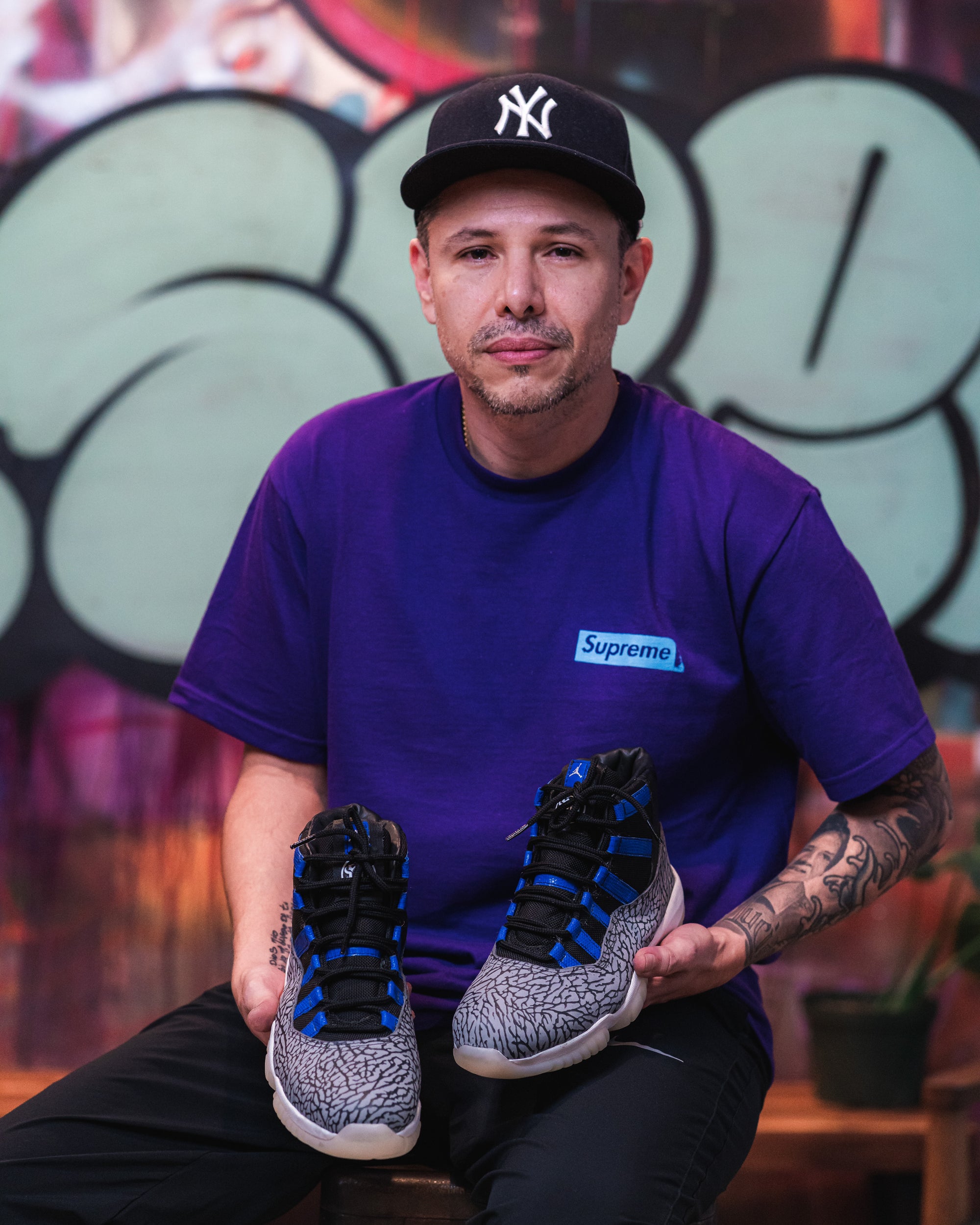 AJ11
"Air Jordan 11- Elephants" Always loved how this type of print/leather looked on the Air Max 1 and wondered how it would look on any other sneaker. So I decided to go with the Elephant print/leather, black leather, reptile blue skin leather, black type of mesh (I think its called for tongue). Well im gonna say this EVERYONE EVERYONE was very helpful, great in very aspect I don't have words for the staff to be honest, they just killed it! As for Rey, I mean, best attitude best way in delivering is knowledge . Definitely a great teacher & I hope to go back some day soon!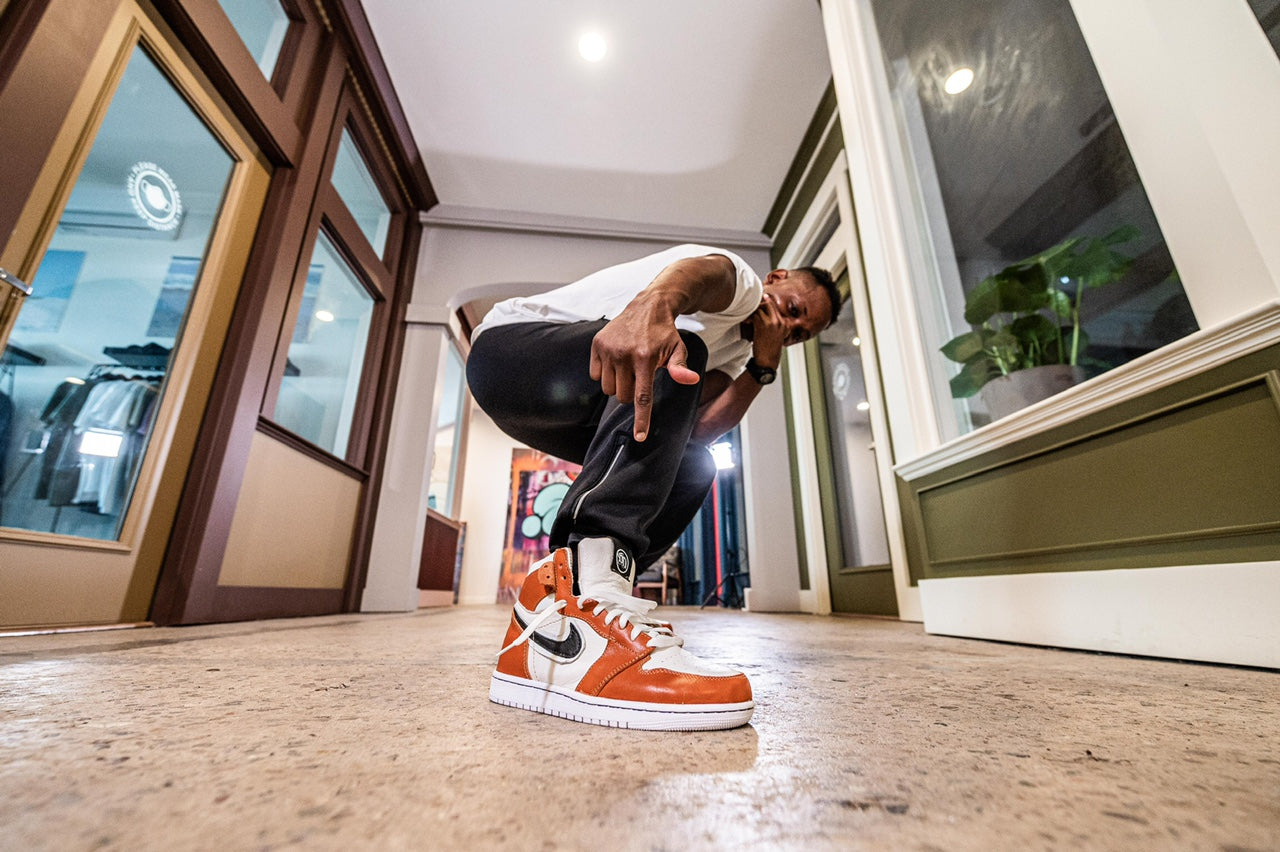 2020
"Job GT 1:2 1's" was inspired by my personal favorite Bible verse & my favorite car design, the 2019 Ford Mustang GT. Honestly, after looking at all the exotic material in class, the colorway just spoke to me! The burnt/rusted Orange colorway attracted me most. Then the color change (if the sun touched it) from a Cream White to a UNC Blue, just yelled at me "make me into a sneaker now"!  I basically got a 2 for 1 (2 sneakers in 1 shoe) and it also aligns with my favorite Bible Verse (Job 1:2-1). "No matter what the sun will shine, I will make it through, keep my faith & be better than I was before".  SDCF is the best thing I've ever experienced and I cannot wait to go back! The creative space sparked a light in me that has been dim for several years & I am truly grateful for the SDCF Team! I cannot wait to help the future SDCF Alumni!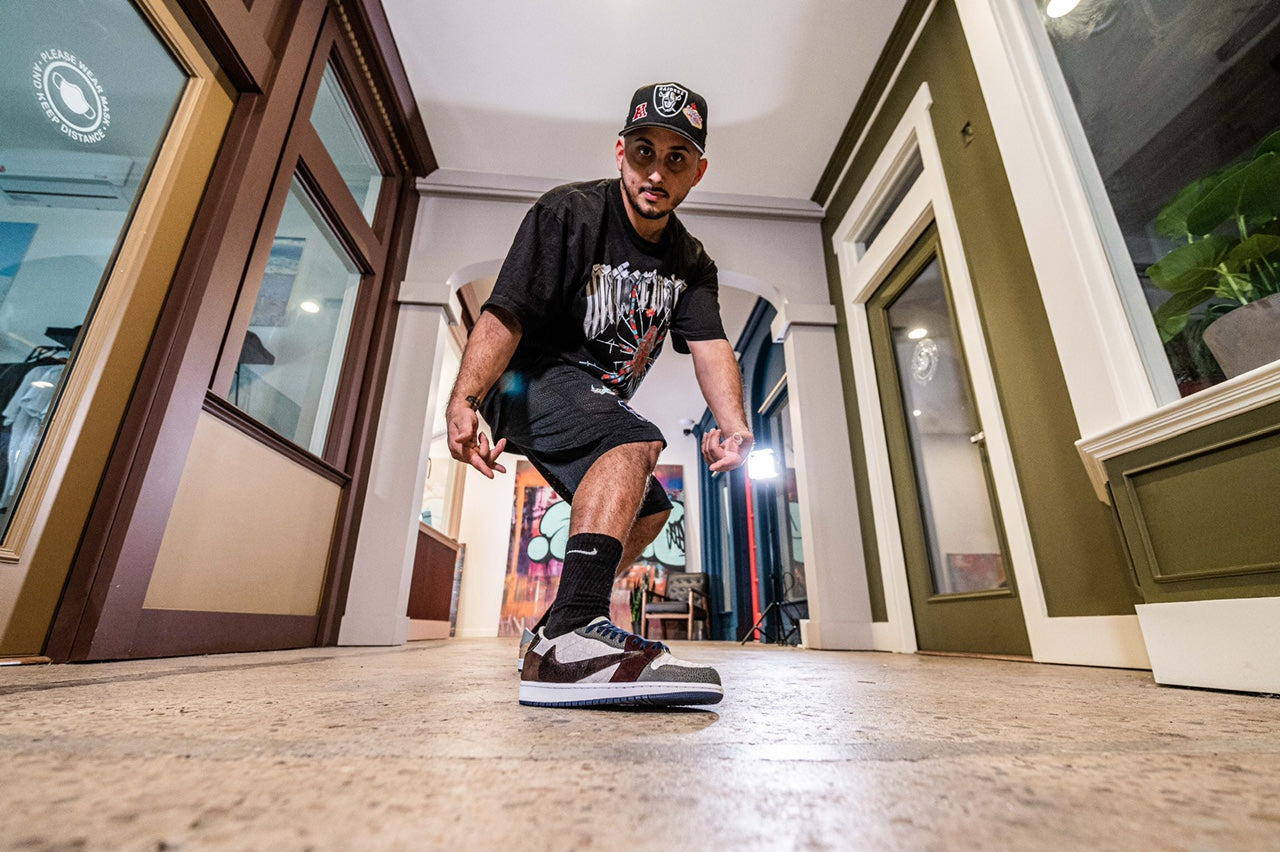 2020
"What The Travis" was inspired by the Iconic Dunk shoe that had all different color variants throughout.  For anyone who's looking to expand their artistry & shoe-making career, I highly recommend Rey & the SDCF Team 100%!! Overall, the class was great. Rey was such a great instructor and was very thorough. I had several questions for Rey & the Instructors, and he helped me work on speed, which made me feel like I was actually learning each process, step by step. I felt very confident in going home, and creating my own shoe.  I will definitely be taking another class for a different silhouette in the future! Thanks SDCF!