mint oreo aj 4's
JIB x SDCF
Pineapple express: 420 Dunks
JIB x SDCF
road runner am90
Kevin Hart x SDCF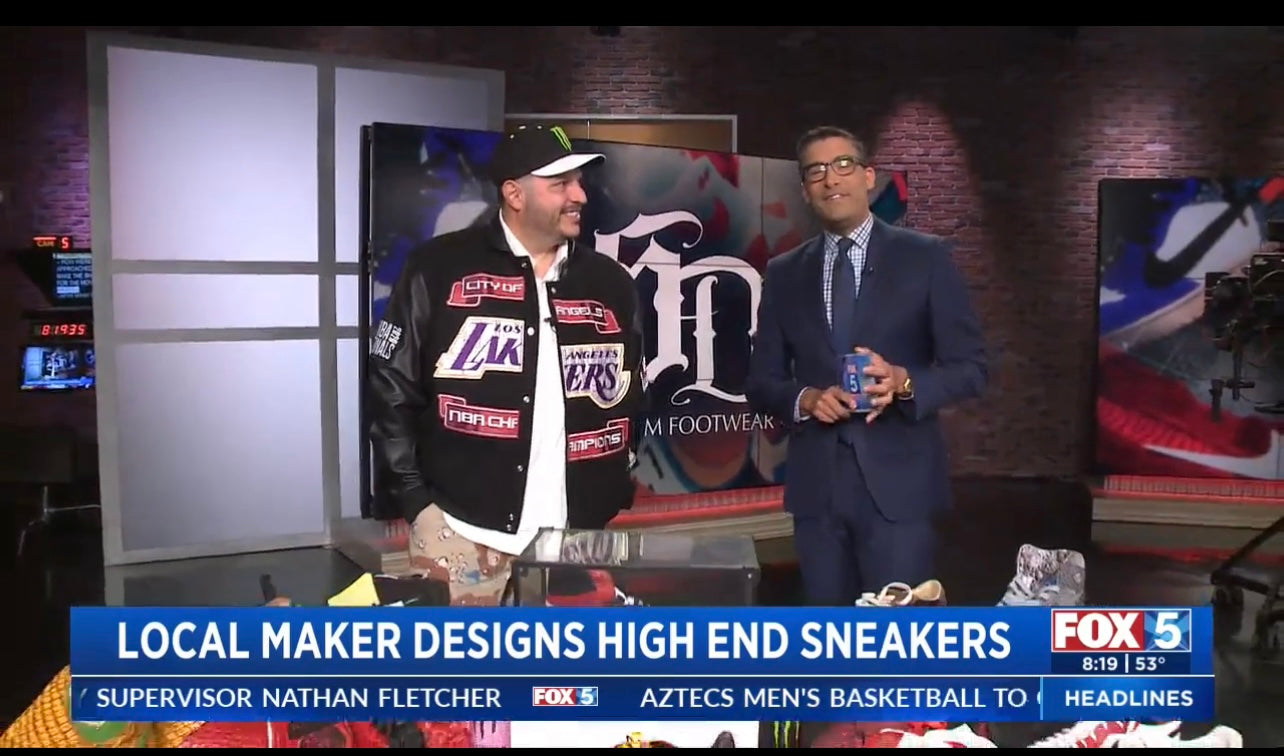 Rey marquez, owner
About SDCF
Rey Marquez, Founder of SD Custom Footwear has been designing & developing custom sneakers for over 8+ years. Rey's philosophy & dedication to his craft has allowed him to work with and hand-make shoes for numerous businesses, celebrities, musicians, artists, & athletes.
Rey seeks to invigorate his client's ideas by offering an assortment of custom bespoke solutions.
If you'd like to take your concepts and develop them into a custom product, we'd love to work alongside you.
Let's collaborate on your next concept! Please submit your inquiry by filling out the form below. Provide as much detail surrounding the scope of work so we may better assist you. Our Customer Service representatives will be sure to respond to all inquiries within 24 - 48 hours.