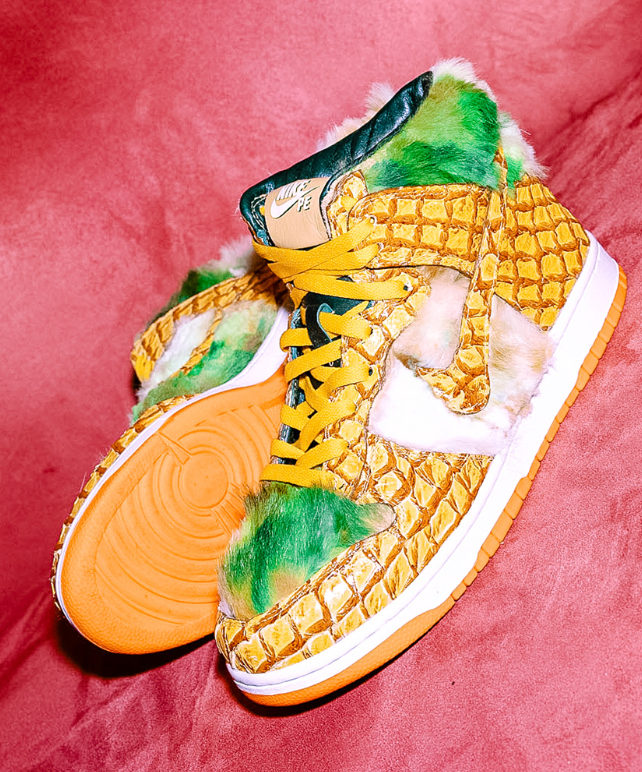 jack in the box: 4.20 dunk high
Pineapple Express
Jack In The Box gave SDCF the creative freedom to conceptualize a custom sneaker inspired by their newest addition: Pineapple Express Menu. Innovative menu items with signature flavors - all celebrated in honor of 4/20.
We decided to take a unique approach - using genuine Arapaima & Skunk Fur really achieved the Pineapple effect. The golden-yellow leathers have been treated so that they mimic the texture of a real pineapple, while toe boxes covered in soft green fur call to the spiky leaves of a fruit.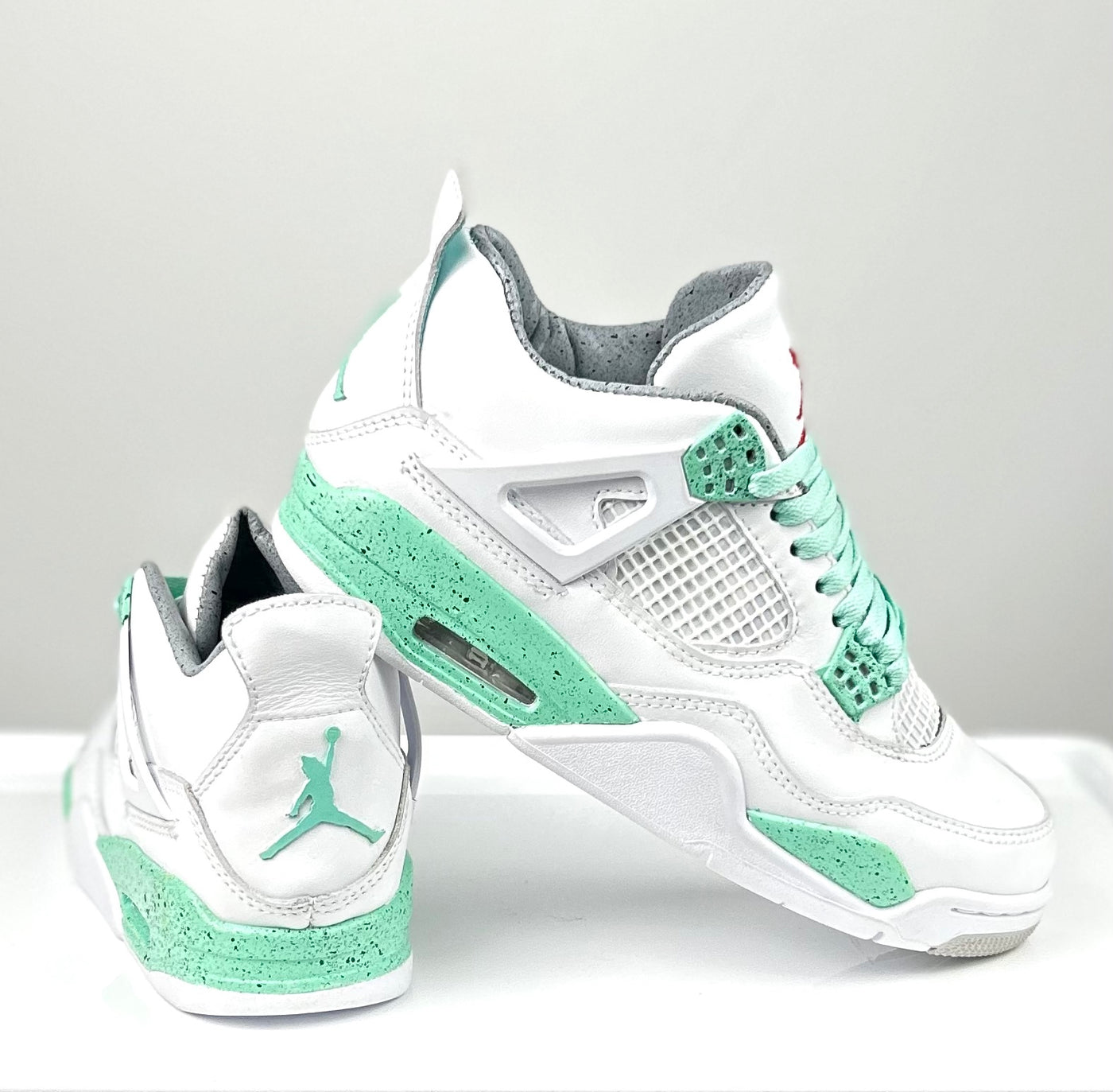 jack in the box x mint mobile
Mint Oreo 4's
As a small business supportive effort, Jack In The Box was looking to use Rey's creativity & craftsmanship to design a sneaker specific to their collaboration with Mint Mobile. The partnership with Ryan Reynolds paved way for a new milkshake - Mint Oreo.
We wanted to remaster the iconic Oreo AJ4's with a sleek colorway inspired by the new Mint Oreo Milkshake.
Let's collaborate on your next concept! Please submit your inquiry by filling out the form below. Provide as much detail surrounding the scope of work so we may better assist you. Our Customer Service representatives will be sure to respond to all inquiries within 24 - 48 hours.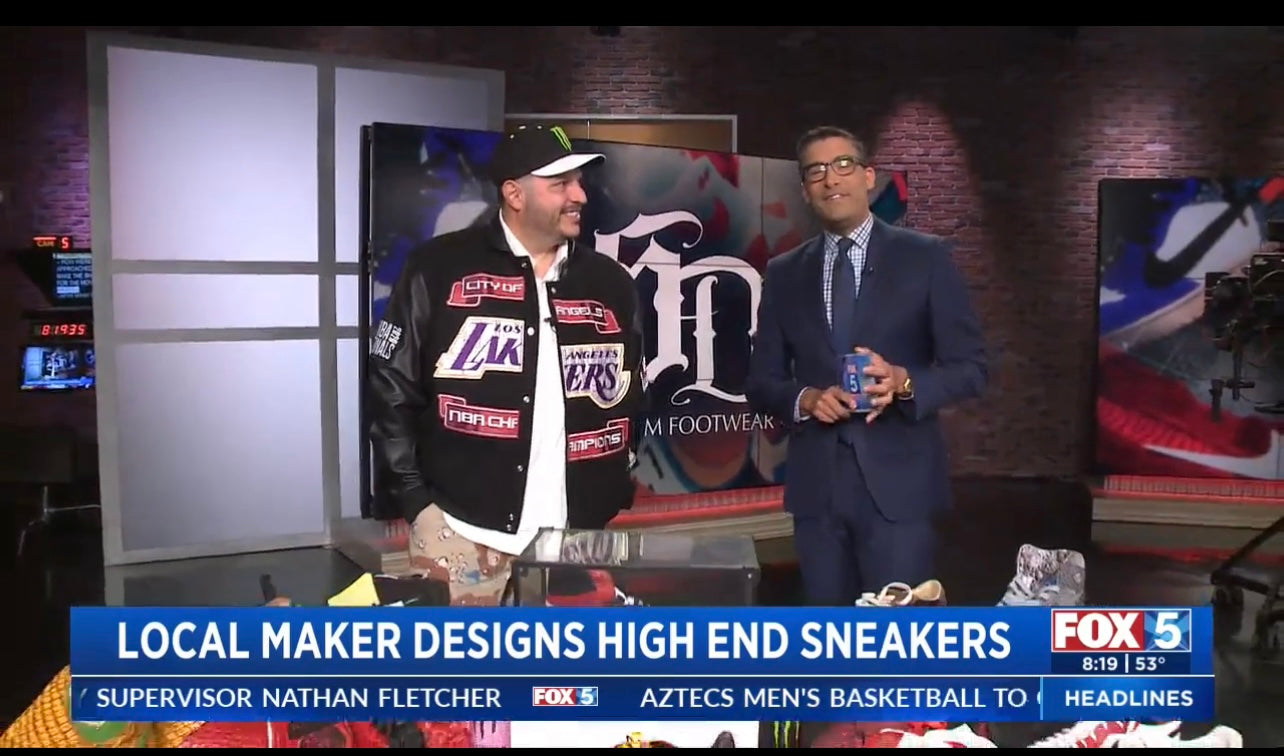 Rey marquez, owner
About SDCF
Rey Marquez, Founder of SD Custom Footwear has been designing & developing custom sneakers for over 8+ years. Rey's philosophy & dedication to his craft has allowed him to work with and hand-make shoes for numerous businesses, celebrities, musicians, artists, & athletes.
Rey seeks to invigorate his client's ideas by offering an assortment of custom bespoke solutions.
If you'd like to take your concepts and develop them into a custom product, we'd love to work alongside you.