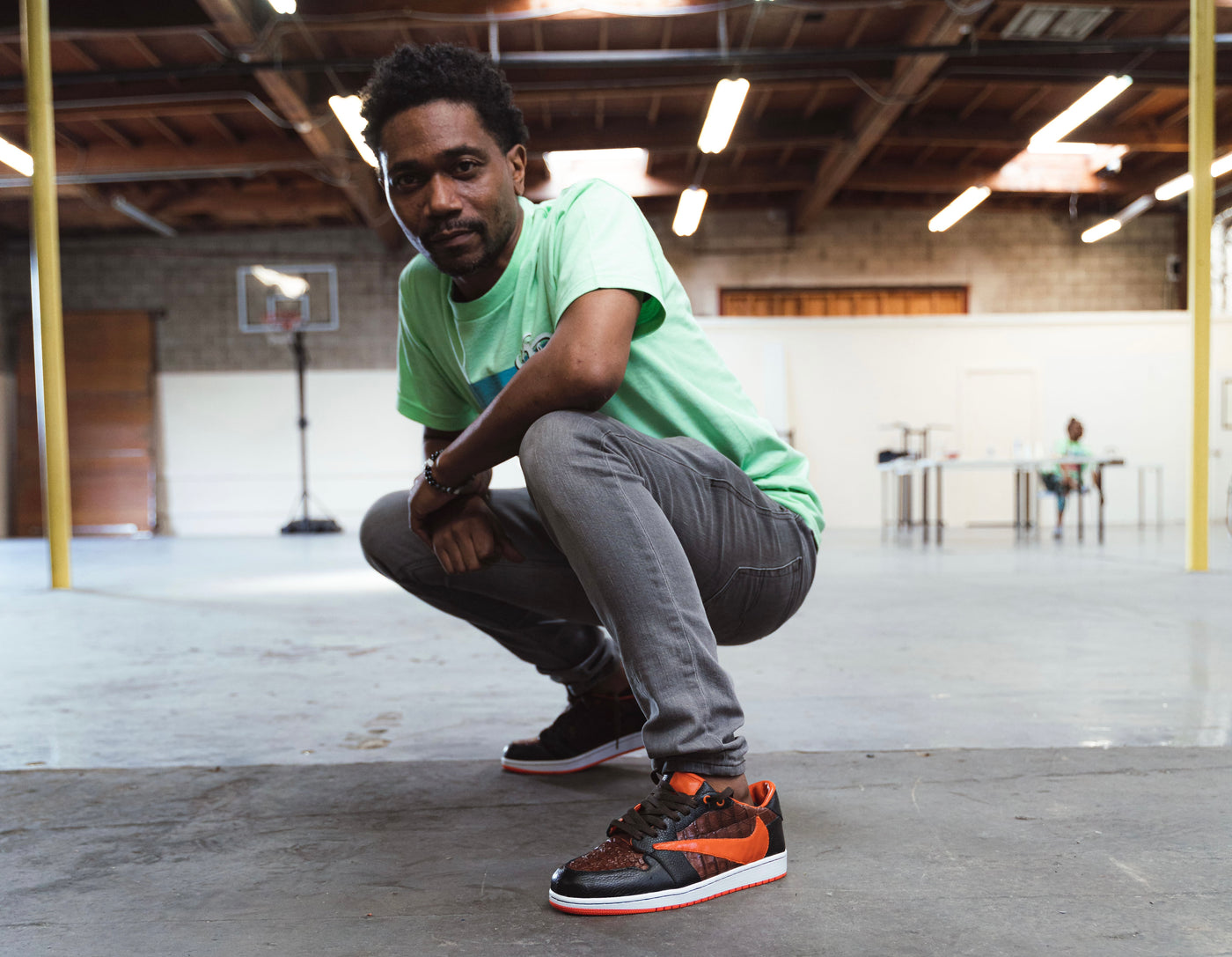 learn the art of shoemaking
Invest In Your Passion
In this exclusive online-class, you'll learn all the skills I use to craft iconic sneakers.
Whether you're a beginner or have experience, I teach you all the steps from shoe deconstruction, sewing, lasting, and reconstruction.
Invest in your passion in using your creative genius, to customize your own unique 1:1 pair of Air Jordan 1 'Travis Scott' sneakers.

Course Breakdown
Each Chapter, we go through the anatomy of the shoe, materials plus essentials, & in-depth techniques to improve your skills as you continue throughout the course. You'll learn the fundamental approach to shoemaking, along with expert tips that I have developed over my 6 years of shoemaking.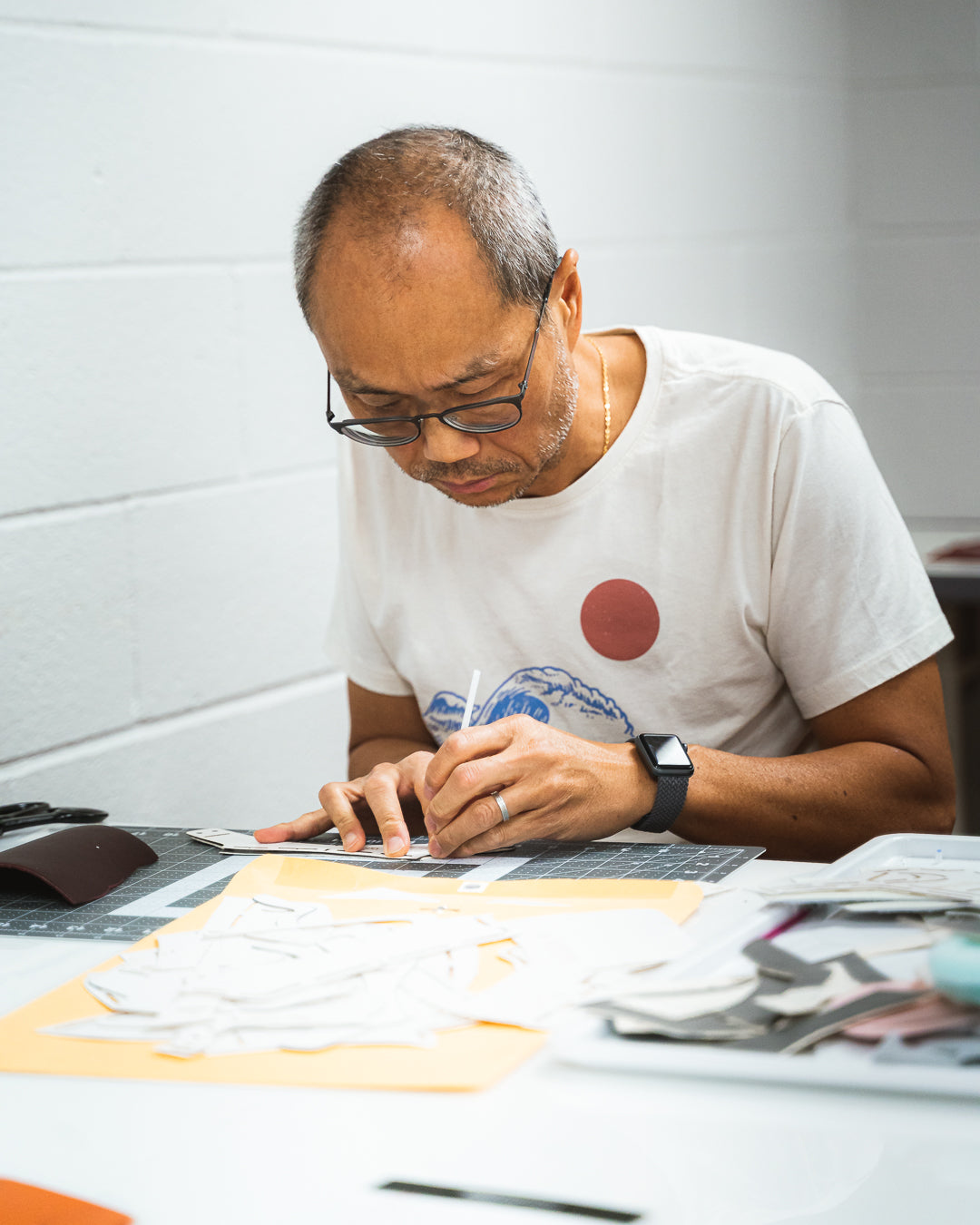 Chapter 1: Overview of Patterns & Internal Parts
Every shoe is created with specialized tools by using a customized 'pattern'. Rey goes in depth with each tool, their purpose, as well as all pieces of the shoe pattern to help you better understand the anatomy of a shoe.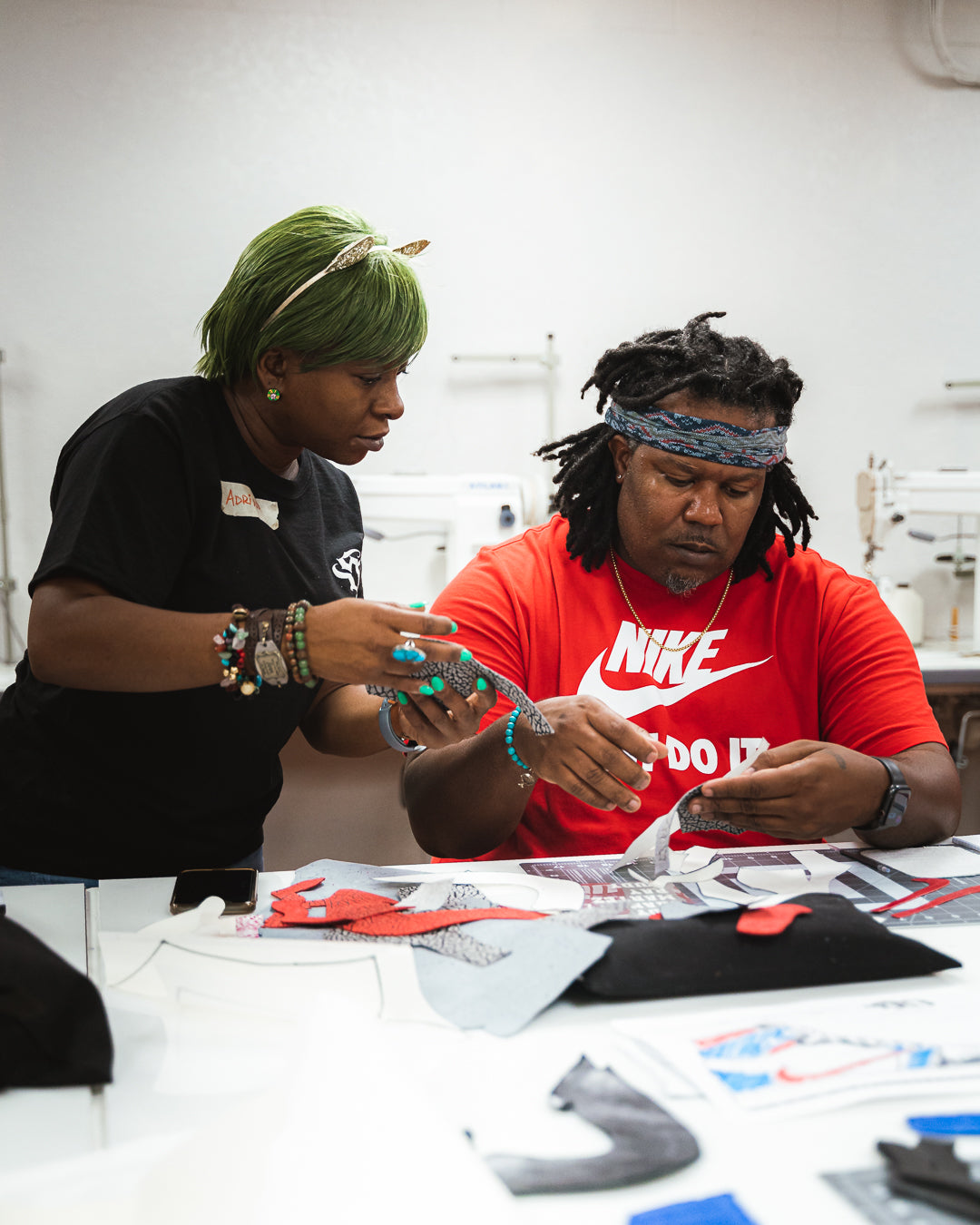 Chapter 2: Choosing Your Leathers & Materials
Rey has reconstructed hundreds of shoes with basic to exotic materials. In this chapter, Rey breaks down an assortment of leathers as well as how to prepare your materials in your first steps of shoemaking.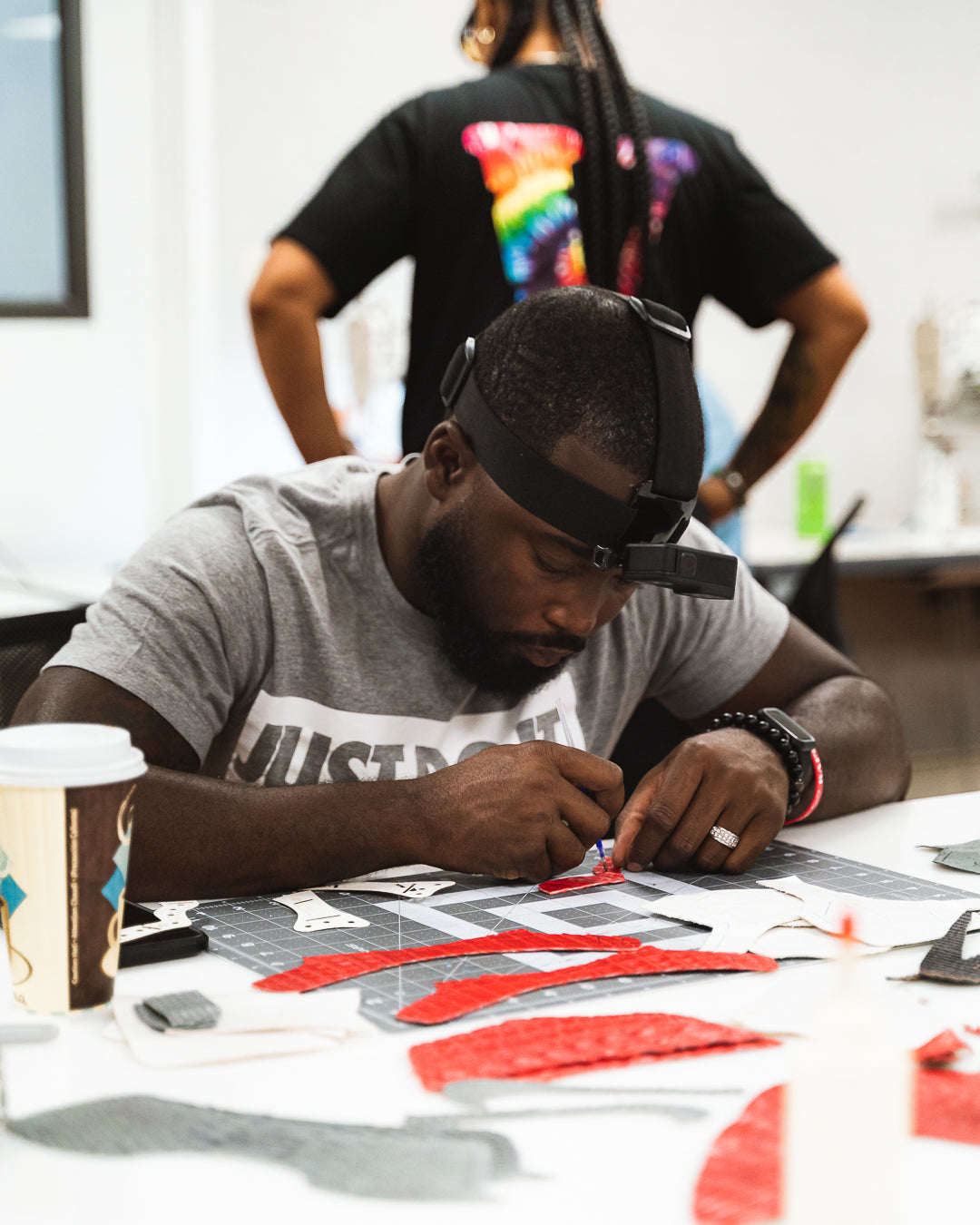 Chapter 3: Cutting, Backing, & Skiving
Rey goes in depth, with how to cut & shape each piece from his iconic SD Custom Footwear Patterns. You'll also learn pro tips on various techniques for skiving & backing.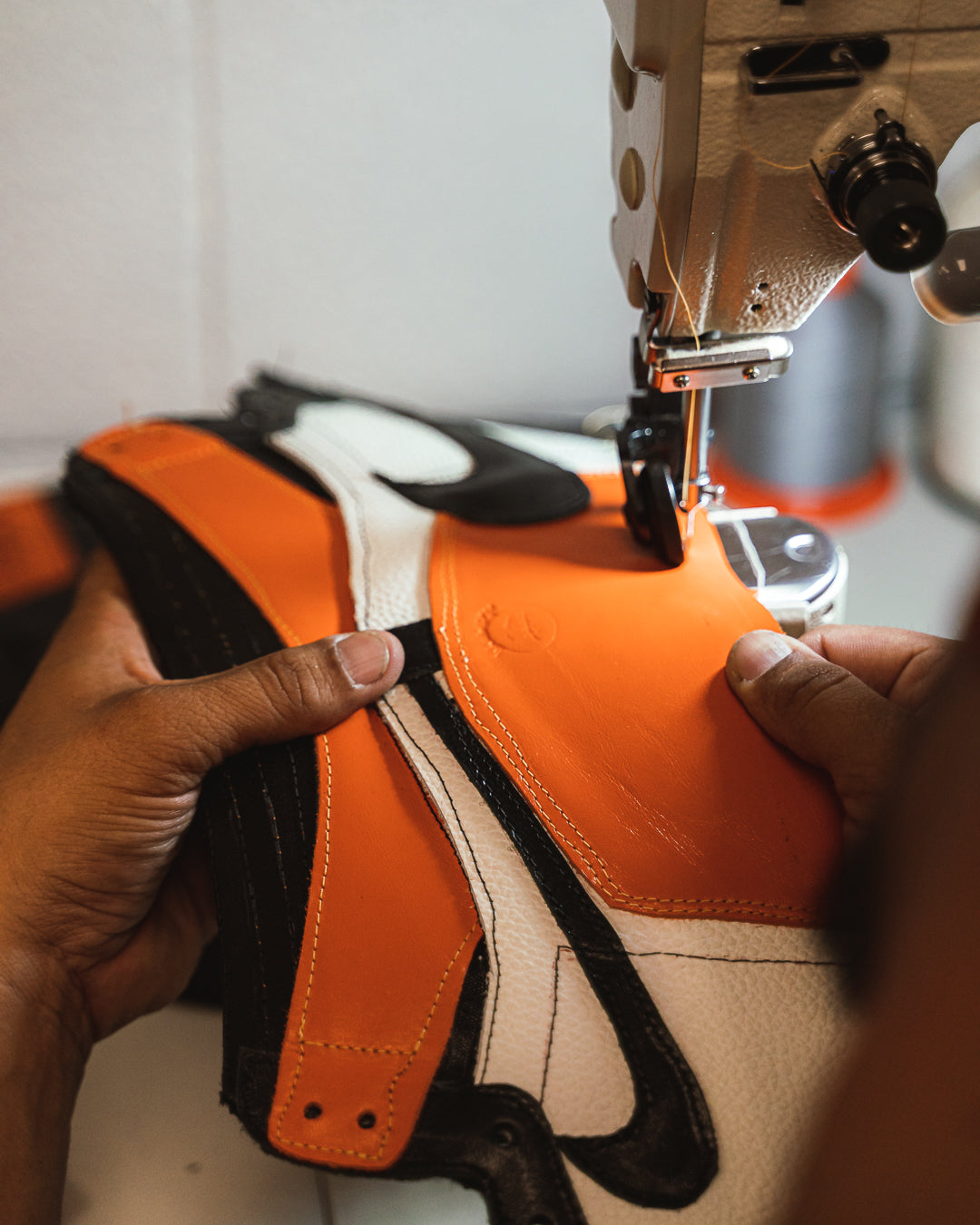 Chapter 4: Stitching & Bonding
Rey goes over an extensive & detail oriented module that pieces together various parts of the 'Upper'. Lastly, he goes also goes into how to create the iconic Travis Scott Stash Pocket.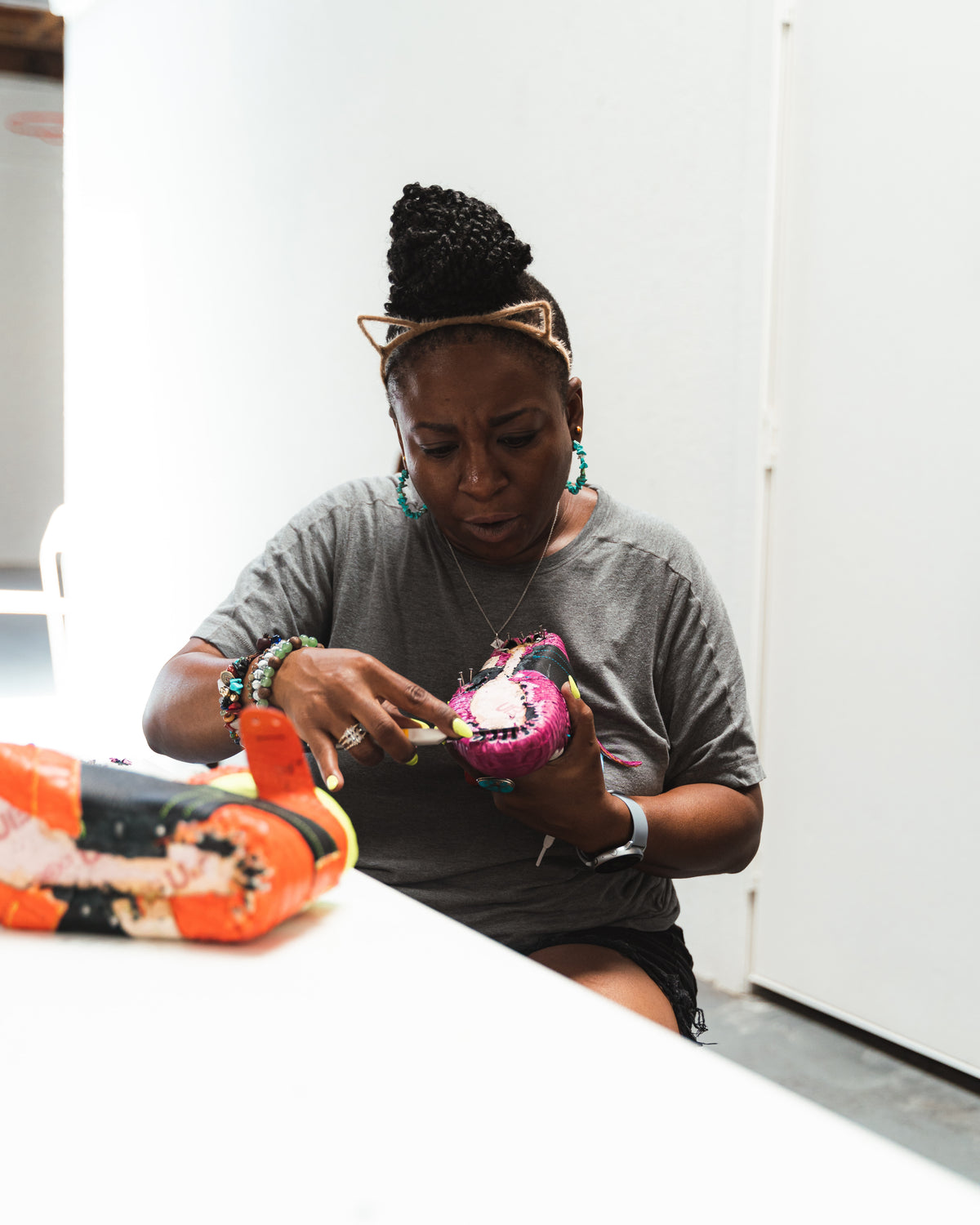 Chapter 5: Intro To Lasts
Rey's years of experience with lasting, is summed up into this detailed module. Work step by step with Rey, as he takes you the process for sculpting, molding, & lasting your shoe to perfectly contour to your foot.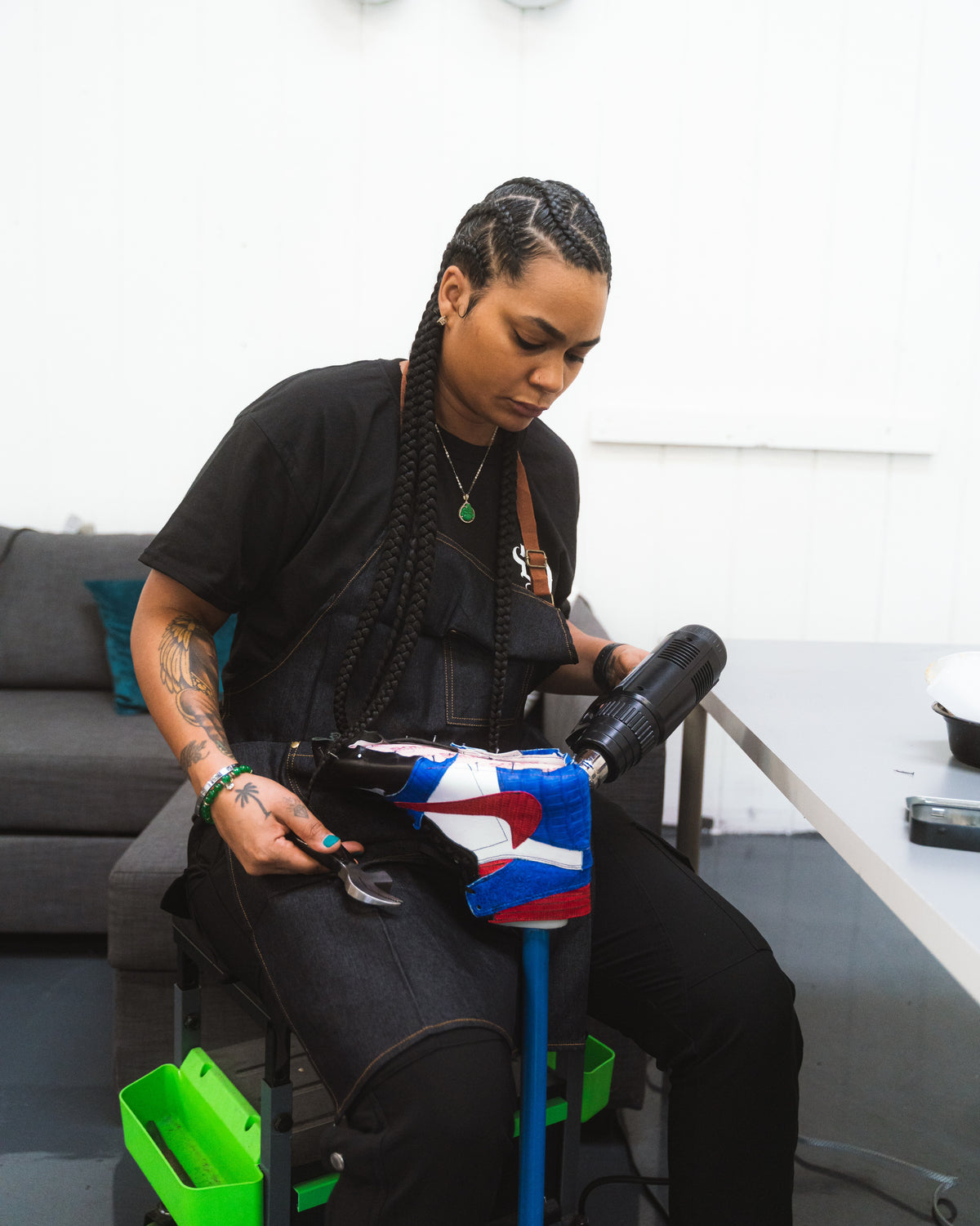 Chapter 6: Attaching The Soles
Rey explains the thorough guidelines he's used, when securing your donor soles on your newly customized shoes. He provides pro-tips with gluing, heating & stitching your soles along with issues you may encounter, and how to fix them.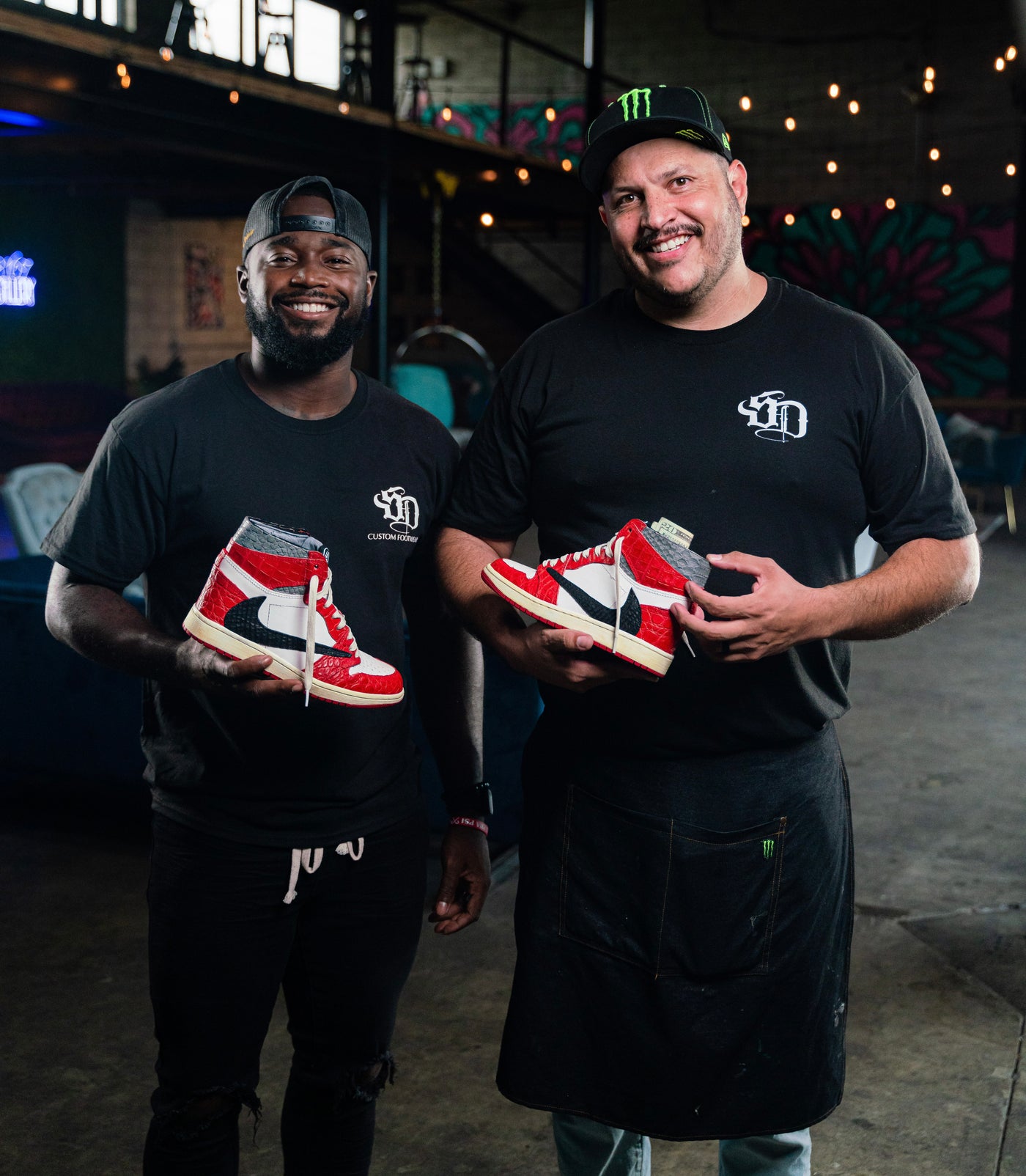 Meet Your instructor:
Rey Marquez
Rey Marquez, Founder of SD Custom Footwear & Reymar Footwear, has been teaching & crafting sneakers for more than 6 years. Rey's passion for teaching has helped more than hundreds of sneaker customizers & built a community encouraged to support each other.

Rey has also worked and hand-made shoes for numerous athletes & famous celebrities.

Rey's work & dedication has allowed him, to open up his own shoe-making class, based in San Diego, CA, called SD Custom Footwear. SD Custom Footwear is now sponsored by Monster Energy Drink, a partnership that is a product of passion, innovation, and influence.
be part of the:
SDCF Community
Join & follow along with hundreds of fellow students making their own unique pair of Air Jordan 1 Travis Scott's. No matter what your experience is, creativity & inspiration will guide you along the way, as Rey goes in depth in the art of shoemaking, from start to finish. Check out some Air Jordan 1 Travis Scott pairs from students who were all beginners.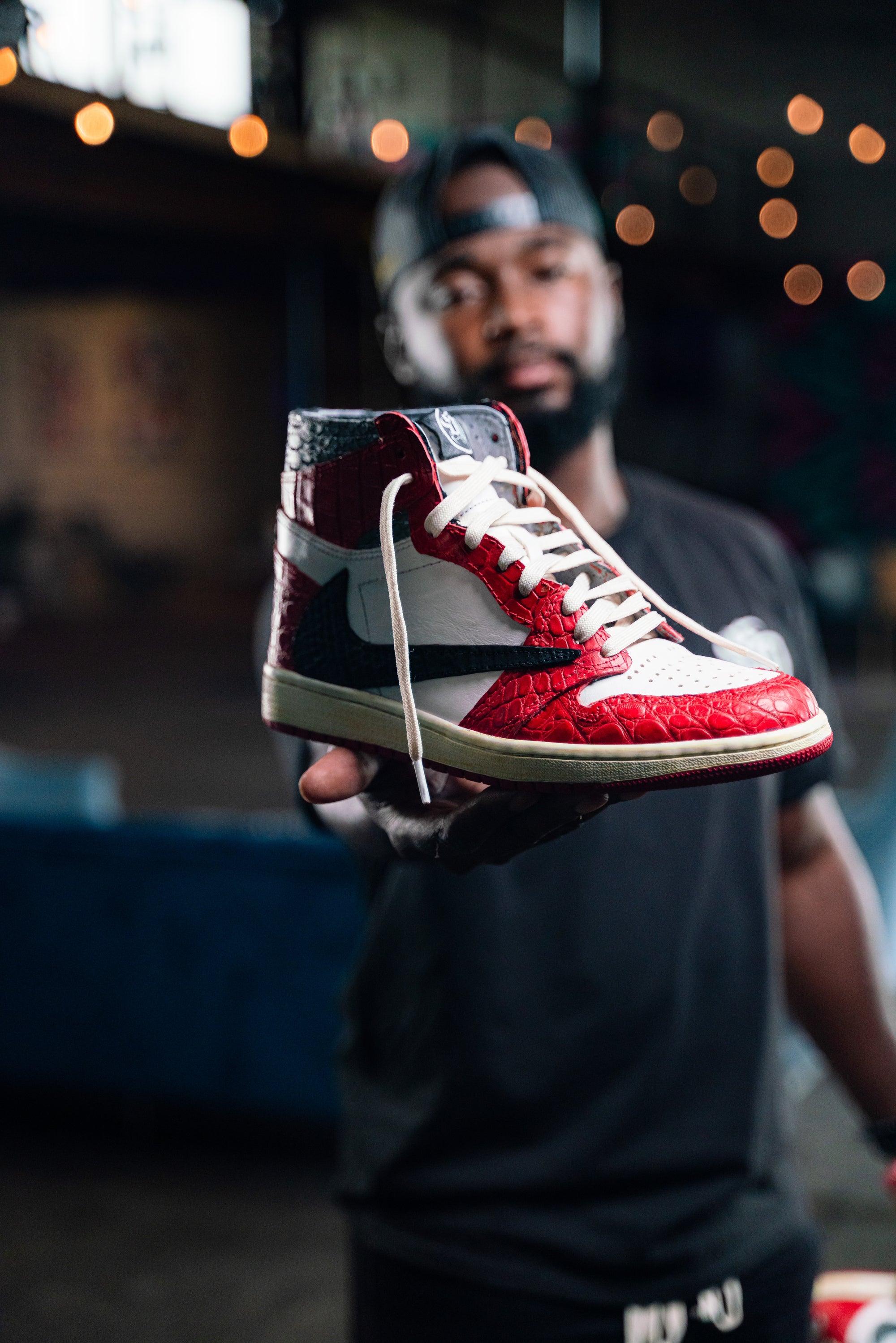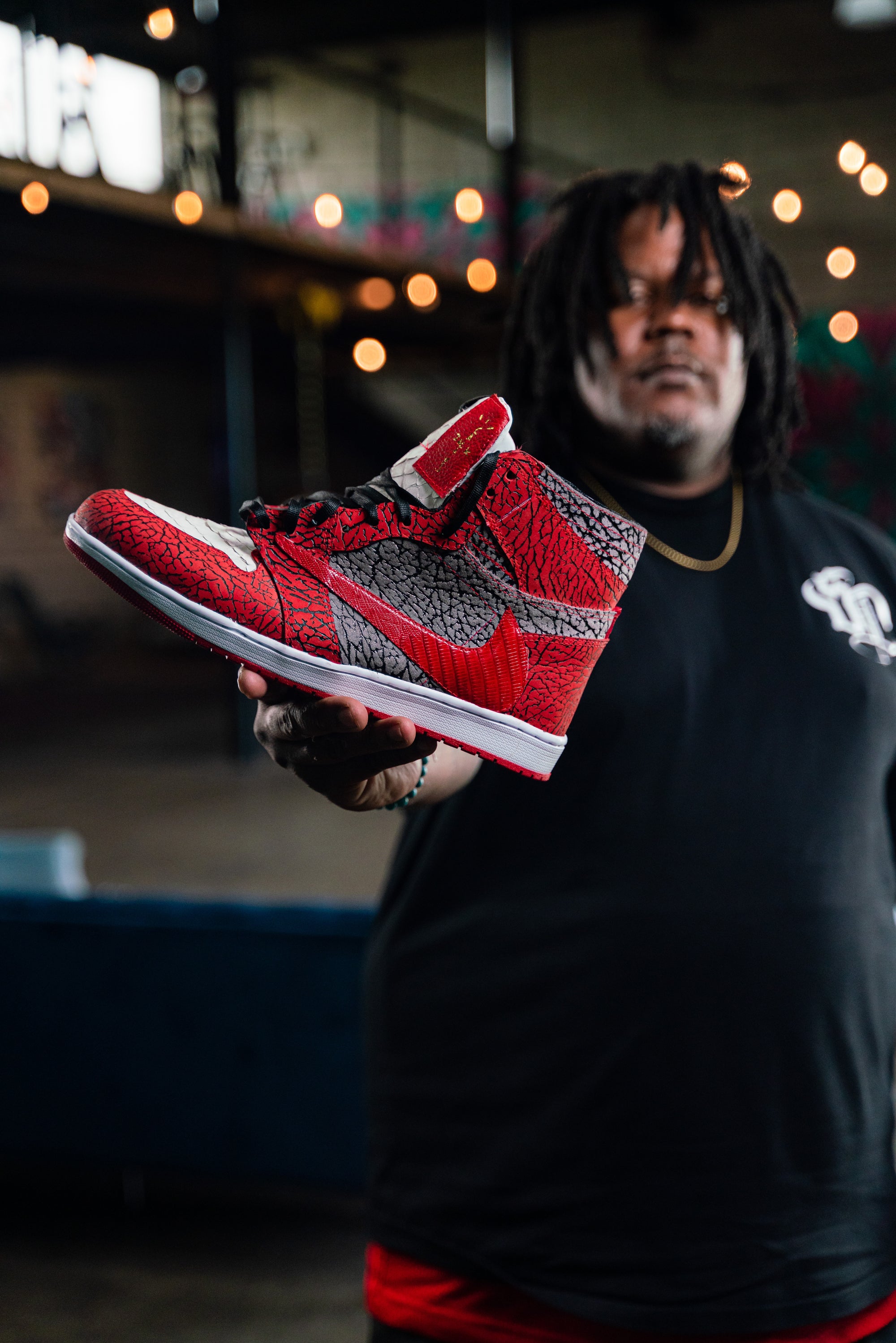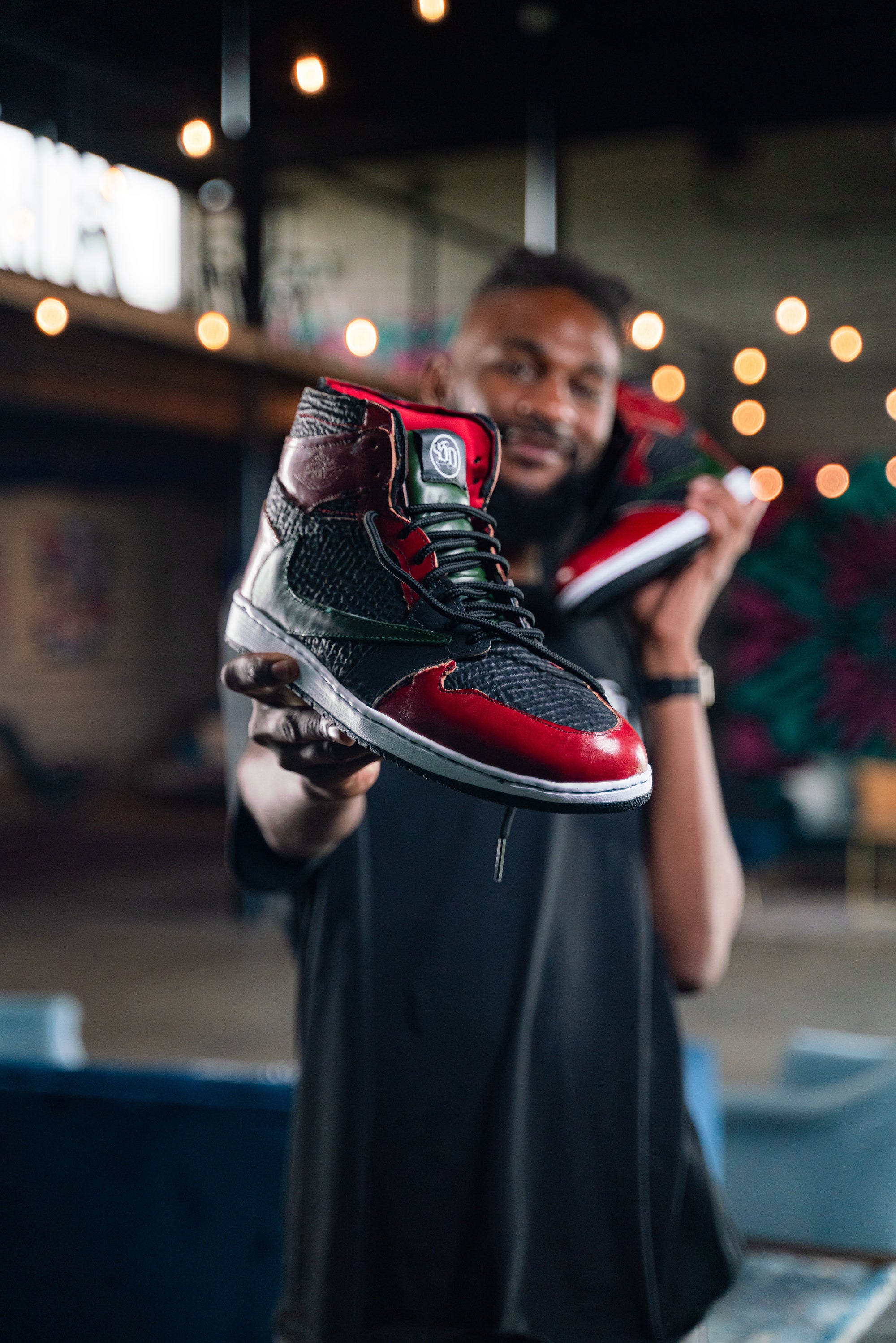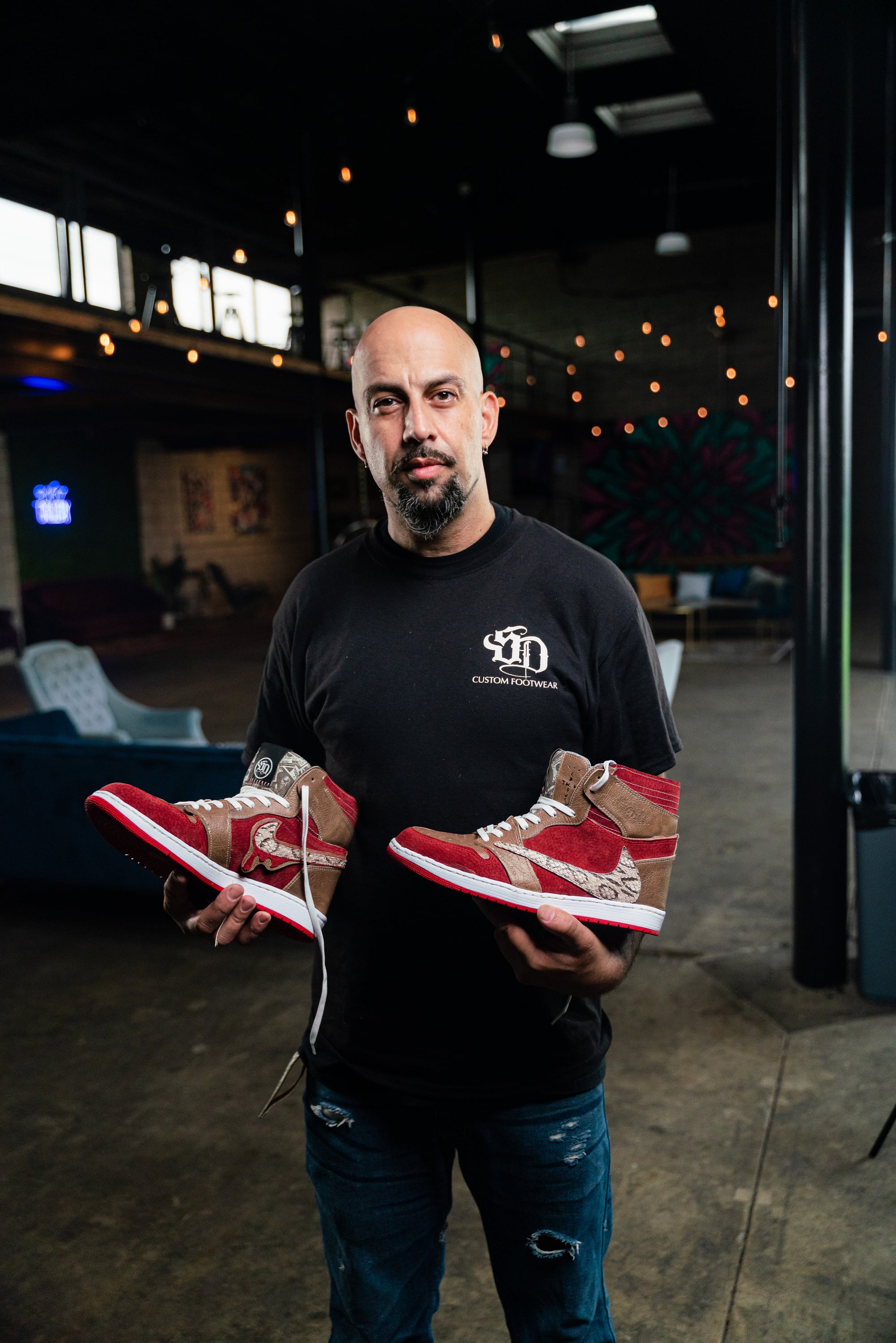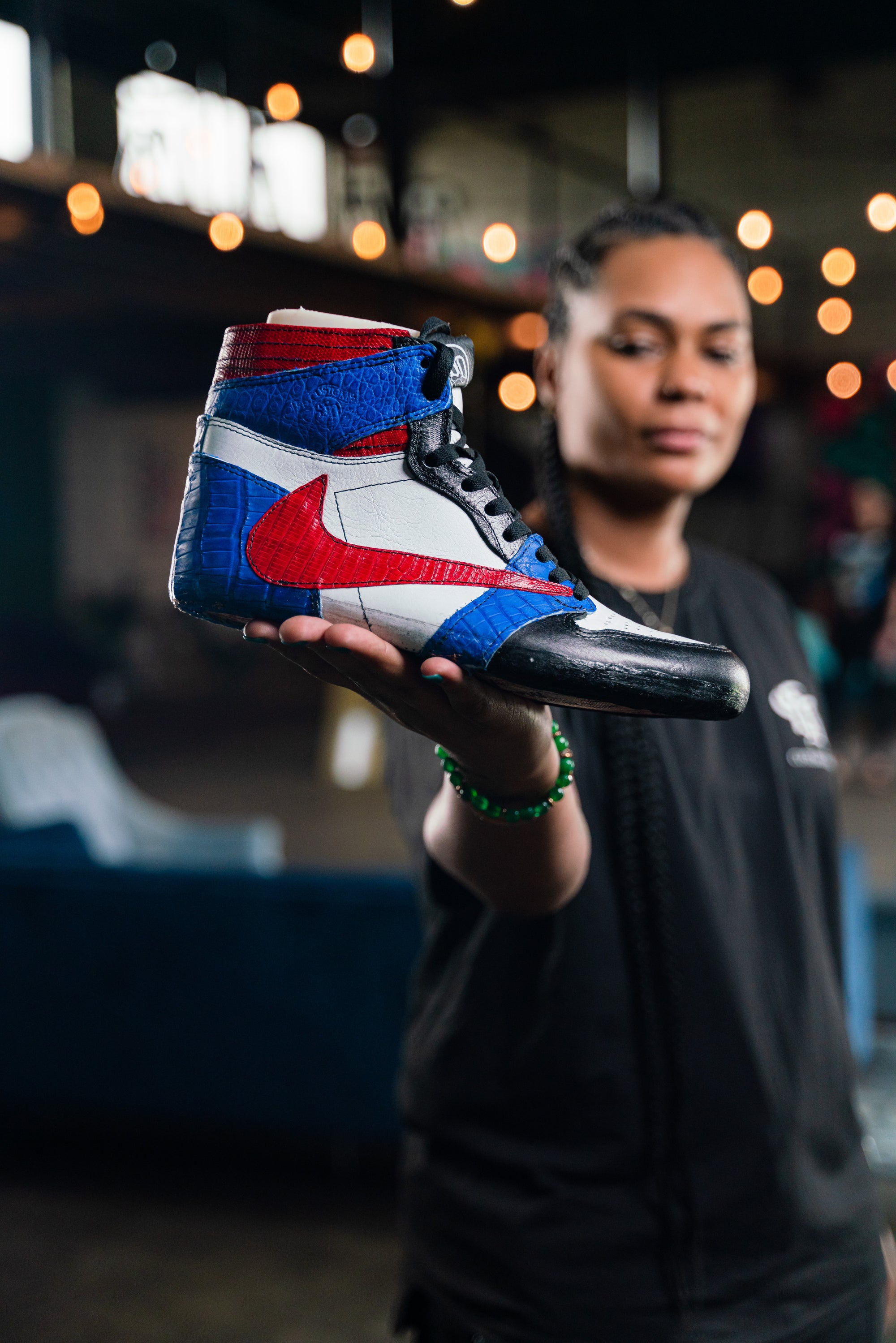 Contact Us
Questions about the Online Course? Feel free to fill out the contact form
below, and we'll respond back to you within 24-48 hours.