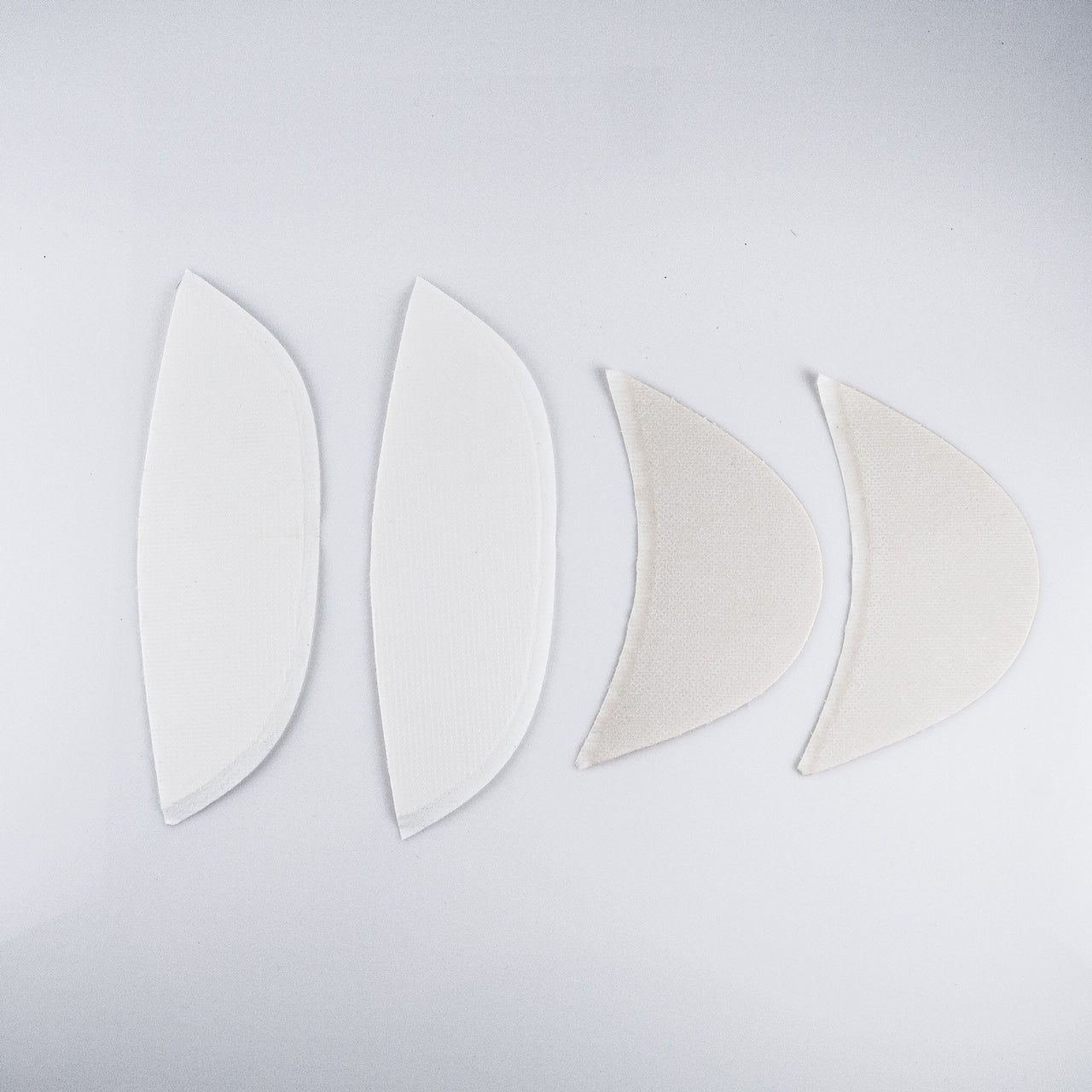 Heel Counter & Toe Puff
A set of thermoplastic Heel Counter and Toe Puffs.
Perfect for any sneaker model.
Instructions:
Both items come skived and ready for use. Just apply heat or put them in the oven to activate.  Once heat is activated, they can be molded to any shape. 
Product Specifics: 
Toe Puff 
is 0.6 MM thick
Heel Counter 
is 0.8 MM thick 
Small Size

 
are for shoe Size's 
9.5 or smaller.
 (US Mens) 
Large Size 
are for shoe Size's 
10 and up
.
Contact Us
Have questions about the Paint Class? Feel free to fill out the form below and we'll respond to you within 24-48 hours. Thank you for your continued support & patronage!