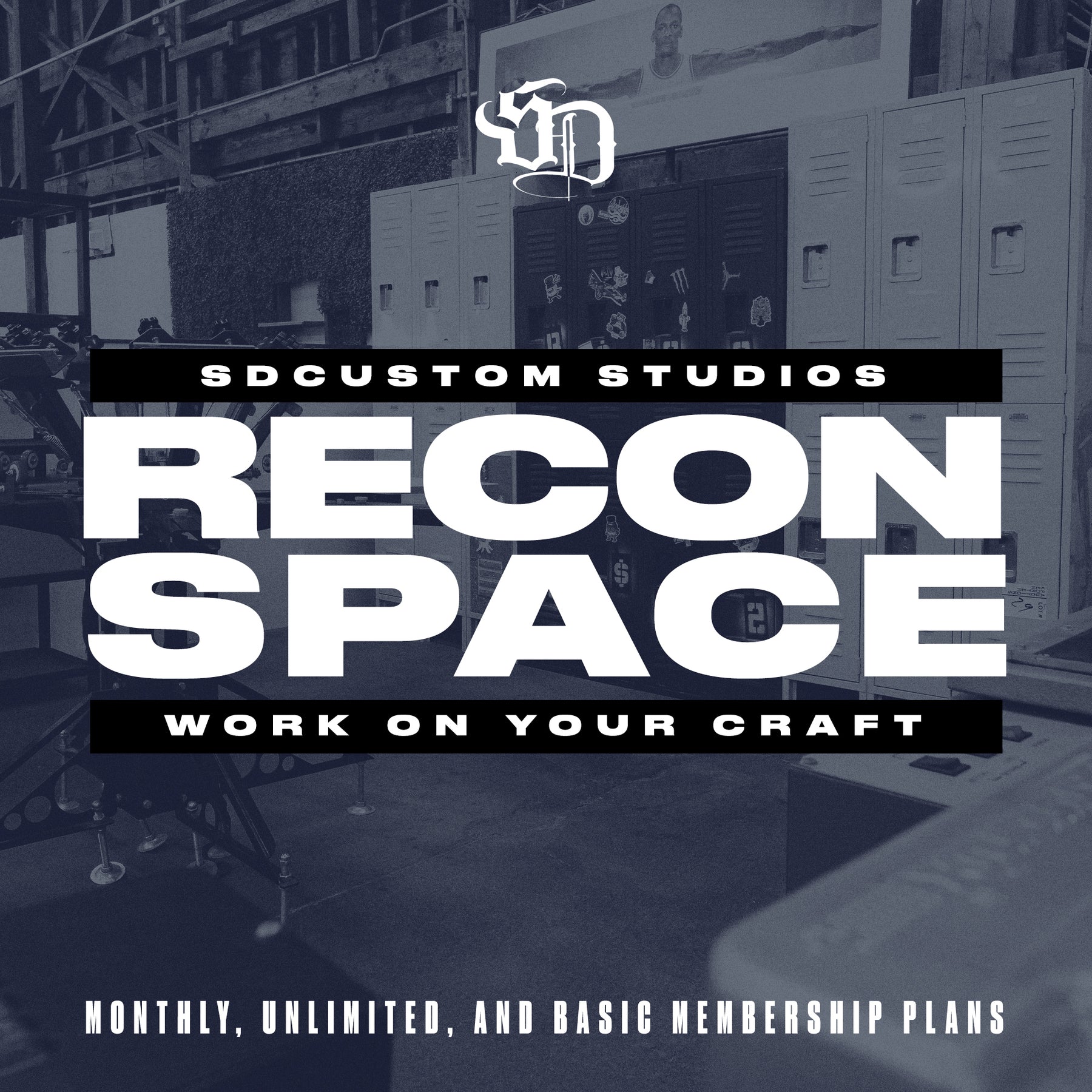 SDCF Studios: Unlimited Membership Plan
1 Month Recurring Membership Plans:
1 Month Recurring Membership Plans
The SDCF Studios Unlimited Membership Plan is a 30 Day Plan offering you access to our industrial machines & much more. After registration, you'll have full on-site access (5 Days A Week from Monday - Friday 9am PST - 5pm PST) along with Support Staff to assist. 
All Membership Plans are recurring & saves the hassle of having to renew every month. You can always cancel your membership at any time!
Unlimited Membership
• Full Access To All Shoemaking Machines
• Full Access to Industrial Machines
• Access to Shoe Lasts, Toolkits, & Shoe Paints
• Free Locker Storage
• Available booking x5 per week.
Location: 105 S. 31st Street, San Diego, CA 92113
Please Note: You will be charged the Membership Fee on a Monthly Basis. If you would like to cancel your membership plan, please reach out to our Support Staff and we can cancel your Membership for you.
Machines For Use
• Automatic Sidewall Sole Stitcher
• Industrial Leather Patching Machine
• Post Bed Single / Double Needle Sewing Machine
• Industrial Zig Zag Sewing Machine
• Leather Skiving Machine
• Heat Press
• Pneumatic Sole Press
• Industrial 6 Color Screen Printing Press
• Screen Printing Table Light
105 S 31ST ST UNIT B, SAN DIEGO, CA 92113
SDCF Studios Location
Contact Us
Have questions about SDCF Studios?
Feel free to fill out the form below and we'll respond to you within 24-48 hours. Thank you for your continued support & patronage!